SCREENPLAYS
Who I Am Now
feature length drama/comedy
Jackson Bailey's (40th) birthday-induced mid-life crisis is interrupted when he must return
to his small southern hometown to care for his dementia-ridden father and ailing mother -- a town where he is best remembered for playing Lady Macbeth is his high school play.
First Place Drama: Film Crash Screenplay Competition 2015
Finalist Twister Alley 2017
2nd Rounder Austin Film Festival 2015
2nd Place Drama Los Angeles Screenplay Contest 2016
Finalist Northern Lights Screenplay Competition 2016
Semi-Finalist Austin Revolution Film Festival 2015
Official Selection Los Angeles Lift Off Screenplay Competition 2016
Quarter-finalist Screencraft Comedy Feature Screenplay Competition 2014
The Importance of Sex Education
short comedy
www.importancemovie.com
It is 1975 and Adeline Roosevelt is 13 years old. When her parents aren't forthcoming with sex education, she comes to her own misguided conclusions and creates a small scandal at her school.
Winner, Louisiana Film Jury Best Screenplay, Hollyshorts 2015
Winner Marquee Lights Screenplay compeition 2014
Winner Sidewrite Screenplay compeition 2014
Finalist in the DC Shorts Screenplay Competition 2014
Finalist Screencraft Comedy Short Competition 2014
Winner LA Comedy Fest Short Screenplay 2014
2nd Place Short Script California Film Awards 2014
Top 5 Finalist Houston Comedy FIlm Festival 2015
Summer of '84
When her parents split up and her best friend abandons her for the summer, an eleven-year-old girl in rural Texas struggles to hold on to a childhood she feels slipping away.
Winner, Best Feature Screenplay, Hill Country Film Festival, 2018

Semi-Finalist Hollywood Hills Screenwriting Competition 2017

Finalist Austin Revolution Film Festival, 2018 (nominated Best Dramedy)

Spirit Medium
feature - Historical/Supernatural
Quater-finalist, Page International Screenwriting Awards

A neglected 1920s society wife delves in to the science of the occult and inadvertently becomes the world's most famous spirit medium. This full-length play is based on the true life story of Margery the Medium. (adapted from the stage play)

Related
feature length comedy
After a one-night stand, Penny Horne heads to a family retreat, where, along with her quarreling redneck brothers, she will meet her new step-mother and siblings. Only then does she realize her one-night-stand is her new step-brother and that his family may be even crazier than hers. At least there's Rice Krispies treats.
Semi-finalist Screencraft Comedy Feature Screenplay Competition 2014

Killing Time
short comedy - produced
What would you do if the boss you always wished you could kill suddenly dropped dead? Three work friends, Sam, Nick and Neecey find themselves in just that situation and to make matters worse, their office adversary, Dean is trying to pin the murder on them.
Finalist in the Louisiana Film Prize Festival 2012
Broken Mirrors
short film - produced
premiered at International Children's Film Festival, Los Angeles
Works in Progress
Cumberland GapA misfit folk band travels across the depression era South as part of a medicine show. ...............................
PLAYWRITING
Souvenir
(aka
Spirit Medium
)
full length dramatic stage play
A neglected 1920s society wife delves in to the science of the occult and inadvertently becomes the world's most famous spirit medium. This full-length play is based on the true life story of Margery the Medium.
Received a staged reading through Wilkes University at the Dramatists Guild Reading Room, NYC 2012 directed by Gregory Fletcher.
Remember
short dramatic stage play
Two siblings worry about their elderly father who has Alzheimers. When he blurts out a shocking confession one day, they realize they can no longer tell truth from delusion.
Treehouse
short comedy stage play
Jim just wanted to do some repairs on his daughter's treehouse. Instead he finds Bob, a homeless man who seems to know more about his life than he does, living there.
short listed for Short and Sweet Syndey, 2014
The Trunk
short dramatic play
In this allegorical tale, a man finds himself caught between the life and the afterlife. At a train station he clings to a large trunk that isn't allowed aboard the train. To move on, he must rid himself of the trunk by making peace with himself, facing the trunks contents.
premiered at Virginia Playwrights Forum, November 2011
Hands of an Angry God
full length drama
Diverse lives intersect in rural Louisiana during World War II.
produced by Atwater Playhouse in Los Angeles, CA
...........................
PROSE
1949 2-Door Ford
memoir/non-fiction
published in
Belle Reve Literary Journal
, Summer 2014
A retelling of one of my Dad's favorite stories that captures a more innocent time in America.
And Things that Go Bump in The Night
fiction (WIP expected completion 2016)
A horror novella. Mirella and her young daughter move to a small town in Texas where she finds her dream home. Only, half the town won't set foot in it. Are they superstitious or do they know something she doesn't know. When her daughter begins whispering about the "beasts," Mirella isn't so sure.
POETRY
On the Passing of Mary Jane McIlroy, July 1979
published in Poetry Quarterly, Summer 2014
purchase a print copy here
Louisiana One Winter's Day
read online at
Red River Review
May, 2013
Flapjack Say
published in
Poetry Quarterly, Spring 2013
read online
|
buy print version on Amazon.com
New Kid
published in
The Germ
, Fall 2013 (Vol I, Issue 3)
Inhibition
published in Every Day Poets, October 20, 2013
---
Powered by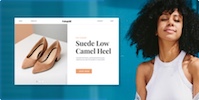 Create your own unique website with customizable templates.